A look back as we gear up to move forward.
As the year comes to a close, we are reflecting on the triumphs and challenges of 2022. It's been a strange year, to say the least, with both stagnant and fast-paced moments in our daily lives, and we've all had to adapt to new ways of living, working, spending, and saving.
But through it all, I've been so impressed and proud of how Primer's contributors have continued to dive deep on the struggles and joys of everyday life. From dealing with new social customs surrounding how we dress to financial challenges to navigating the end of relationships, we've covered a wide range of issues. Whether it's through self-care, personal growth, having a personal style that advances your goals affordably, or finding new sources of inspiration, we've sought to offer practical and actionable strategies for navigating contemporary life's unique challenges.
As we look ahead to a new year filled with possibilities, we wanted to take a moment to celebrate our most popular (or favorite) articles of 2022. From emotional hacks to grooming essentials, these are the pieces that resonated the most with our readers. We hope they continue to be helpful on your journey in the coming year.
Thanks again for all of your amazing support and ideas in our 14th year. Happy New Year!
– Andrew
Without further ado, and in no particular order:
Why the Scandi Men's Style Aesthetic Makes Looking Sharp Effortless
Learn about the key elements of the versatile Scandinavian menswear aesthetic, from minimalism and clean lines to functionality and heritage. Discover some of the best Scandi style brands to try out this trend.
How to Pull Off a Smart Casual Turtleneck
Stop writing off the turtleneck: This guide offers tips on how to choose the right fit and color, as well as outfit ideas for pulling off the perfect and comfortable smart casual look.
4 Easy Practices To Keep Your Relationship Happy And Fulfilling – Without Breaking The Bank
Here are four practices to utilize, including finding ways to set aside quality time and finding creative ways to show appreciation.
In Person: Is the Billy Reid Bond Peacoat Good Enough for a Regular Guy?
Taking a look at James Bond's pea coat in real life, our review delves into the coat's style, quality, and value to help you make an informed decision on whether it's worth the cost.
How To Make Journaling Easy: 6 Simple Questions To Improve Your Life (in Under 5 Minutes)
Looking for an easy way to improve your life in just 5 minutes a day? With 6 simple questions to get you started, you'll find it quick and easy to reflect on your thoughts, feelings, and goals.
Oak Street Bootmakers: The Company Keeping American Shoemaking Alive
Meet the company keeping the craft of American shoemaking alive: Oak Street Bootmakers. In this feature, we examine the brand's commitment to quality craftsmanship and materials, as well as their enduring styles, to understand what makes them a standout in the world of men's footwear.
The Top 10 Job Interview Questions To Ask Your Interviewer + 5 Rules for Coming Up with Your Own on the Spot
Learn how to stand out in an interview with this list of the top 10 questions to ask your interviewer, along with tips for coming up with your own on the spot. From assessing the company culture to understanding the role's responsibilities, these questions will help you make a great impression.
The Getup: The 2x Week Casual Office
Balancing the split home/office routine and still look appropriate for the new normal can be surprisingly challenging. We've got tips on how to put together a stylish yet practical ensemble, including comfortable knit sweater, chore coat and other upgraded pieces.
How to Get Over a Breakup: A Thoughtful Man's Survival Guide
Covering seeking support and finding healthy outlets to setting boundaries and taking care of yourself, this article offers actionable and compassionate advice for healing and moving on.
What to Wear to Work When It's Really Hot & Humid: 15 Outfit Mix & Match Capsule Wardrobe (Huge!)
Stay practical and comfortable at work during hot weather with our capsule wardrobe featuring 15 mix and match outfit ideas. From lightweight fabrics to drapey cuts, we've got you covered with inspiration and tips for dressing in summer.
The Best Men's Boot Brands: 24 Top Quality Boots for Fall in Every Price Range
Cut through the noise of the budget shoe warehouses: These are 24 boot brands you can count on, regardless of your budget.
Dress Codes Explained, With Outfit Examples
Simplifying 15 common dress codes you will encounter.
Beyond Jameson: Exploring The Art of Irish Whiskey + The Best to Get Started
Once the most common whiskey type, in America many people can only name one brand of Irish Whiskey. Let us show you why it may be your new favorite variety, with a number of picks to get you started.
7 Ways My Dad Treated Me As A Kid That I'm Incredibly Grateful For Now
A reflection on raising our own kids with the important things we may have missed as we were growing up.
The Best Budget-Friendly Thin Watches To Upgrade Your Wrist Game
Whether you're looking for sleek and stylish options or understated and sophisticated choices, this collection features a range of options for the modern man looking for a watch that makes a statement without being too flashy.
5 Mind Traps You Have to Unlearn to Lose Weight and Get the Best Body of Your Life
Unlock your full fitness potential and discover the most common mental obstacles that hold you back, and learn how to overcome them. This article offers practical strategies for achieving your fitness goals in the real world.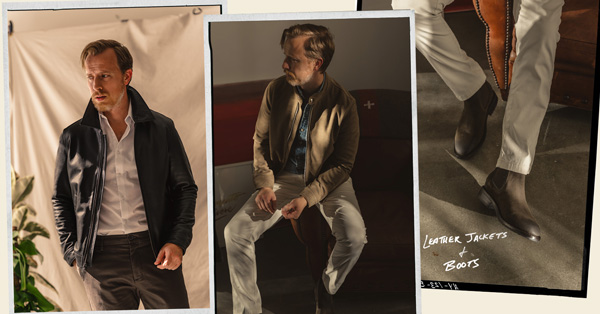 Leather Jackets and Boots: 6 Outfits in 6 Different Styles
Not only are leather jackets stylish and versatile, but they also add an edgy touch to any outfit. When paired with a pair of boots, you have an unstoppable combination that can take you from day to night, from here to eternity. Whether you're a biker, rocker, academic, or just love a classic style, you'll find something you love in this collection.
How To Become More Disciplined In Just Five Minutes Per Day
Do you struggle with discipline? Learn how to set clear goals, create a routine, break tasks into smaller chunks, and find accountability. These practical tips will help you develop stronger self-control and focus.
The Best Men's Chinos for Go-Anywhere Style: 12 Picks
Featuring 12 picks in a range of colors and styles, this guide offers a variety of options for the modern man looking for versatile and stylish pants.
Add Some Retro-Futuristic Vibes to Your Home With These 19 (!) Free NASA Posters
Add some retro-futuristic vibes to your home with iconic illustrations of space travel and exploration and stunning views of the universe, these posters offer a unique and visually stunning way to decorate your home or office.
3 Simple One-minute Exercises That Make You More Grounded, Confident, And Honorable
Get your daily dose of wellness with these 3 one-minute exercises that can have a big impact on your well-being. Whether you're looking to increase your sense of purpose, boost your confidence, or improve your overall mood, these exercises provide a simple and effective way to invest in your mental and emotional health.
'The Batman' is Now Streaming: Read These Best-Selling Graphic Novels That Inspired The Filmmakers Next
Are you a fan of The Batman? With classic storylines and iconic characters, these graphic novels offer a rich and immersive experience for fans of the franchise.
The M65 Field Jacket: Your Spring Style Secret Weapon – How to Wear + Picks
Elevate your spring style with this exploration of the M65 field jacket. From how to wear it and what to pair it with to the history and significance of the jacket, this article offers a range of tips and ideas for incorporating this classic piece into your wardrobe.
Smoke 'Em If You Got 'Em: A Modern Guy's Guide to Understanding Cigars
Ready to dive into the world of cigar smoking? This article is a great place to start. We'll walk you through the basics of choosing the right cigar, lighting it, and smoking it like a pro. Plus, we'll cover some essential cigar etiquette so you can feel confident and stylish as you enjoy your new hobby. Whether you're a beginner or an experienced smoker looking to brush up on your skills, this guide has something for everyone.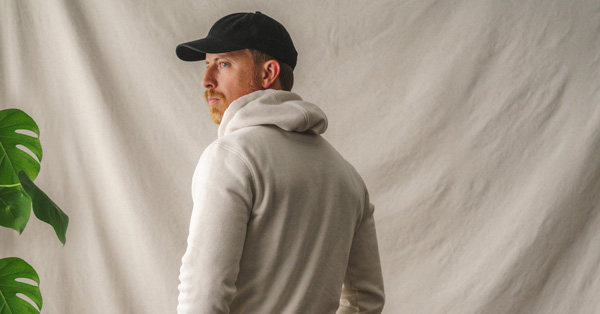 How to Pull Off the Minimalist Style Aesthetic (Lots of Outfit Examples)
If we've said it once, we've said it a hundred times: Dressing intentionally doesn't have to be elaborate or complicated.
7 Books To Read If You're Feeling Stuck
Feeling stuck in life? Look to these 7 books for inspiration and guidance. From personal development to creativity, these reads offer a variety of perspectives and ideas for finding motivation and direction.
Make This Room: A Bright & Modern Living Room
A done-for-you room design for a modern living space. Add to cart. Done.
Live Action Getup: Comfortable Hoodie & Sneakers Upgraded
Elevate your casual, comfortable style with this guide on upgrading a hoodie and sneakers outfit. Find inspiration for accessories, choosing the right fit and color, and creating a practical yet fashionable look.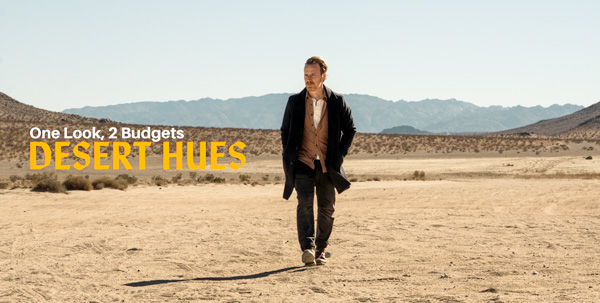 1 Look, 2 Budgets: Desert Hues
A rugged style with refined elements makes this a comfortable casual outfit for the rest of winter.