The buzz around ChatGPT lately has everyone wondering, "How can I use this sophisticated software to create digital products to sell?"
Many freelancers have also found this AI software helpful in achieving their goals of satisfying client requests without spending hours in front of a computer screen. If you're curious as to how to make money with ChatGPT, you're not alone.
In fact, many freelancers have already added this chatbot to their toolbelt as a way to make more money with less time spent overall. 
Elon Musk co-founded ChatGPT as an AI program that relies on reinforcement learning with human feedback (RLHF). The program leverages advanced natural language processing (NLP) capabilities to answer you back with content you can actually use. 
Does this mean ChatGPT can replace you as a freelancer? It's not likely in the near future, but this potent AI program does show certain potential. 
Are you ready to learn more about how to make money with ChatGPT? Let's get started!
13 Ways to Make Money with ChatGPT
Millions of people have searched for "how to make money with AI", especially with the rise of ChatGPT.
ChatGPT is one of the newer ways to make money. Given its popularity, it's done more to bring attention to the freelancing industry than other applications of its kind. 
From the best money-making apps to online jobs you can do without any experience, there's no limit when it comes to making money from home through the Internet. 
Here are a few ways you can make money with ChatGPT. How else could you use ChatGPT to accomplish your freelancing goals? 
If you want to make money with social media, or even just make money on Instagram, ChatGPT can help you develop content.
With ChatGPT, you can write:
Tweets 
Instagram captions
TikTok descriptions
Facebook advertisements
YouTube Shorts descriptions
LinkedIn posts 
Because these pieces tend to be shorter than other types of content, they take way less time to write, especially for an AI program.
If you're growing your business on Instagram, quicker turnaround times on content make it easier to get in front of your audience and earn those subscribers.
For example, for our website, we can create witty Tweets that can build brand awareness:

And boom, just like that we are building brand awareness, feel free to give our tweet a like:
Personal finance may not be as exciting as the latest Twitter drama, but it's the only way to make sure you're not just tweeting from a cardboard box #budgeting101 #priorities

— My Millennial Guide (@TheMillennialMG) February 14, 2023
Now you might not be the owner of a company or have your own website, but if you're looking to make $300 fast, managing a social media account using ChatGPT can help you meet that goal.
You can prompt the AI program to add specific things, exclude others, and even generate hashtags to add. You can train ChatGPT to output whatever you want.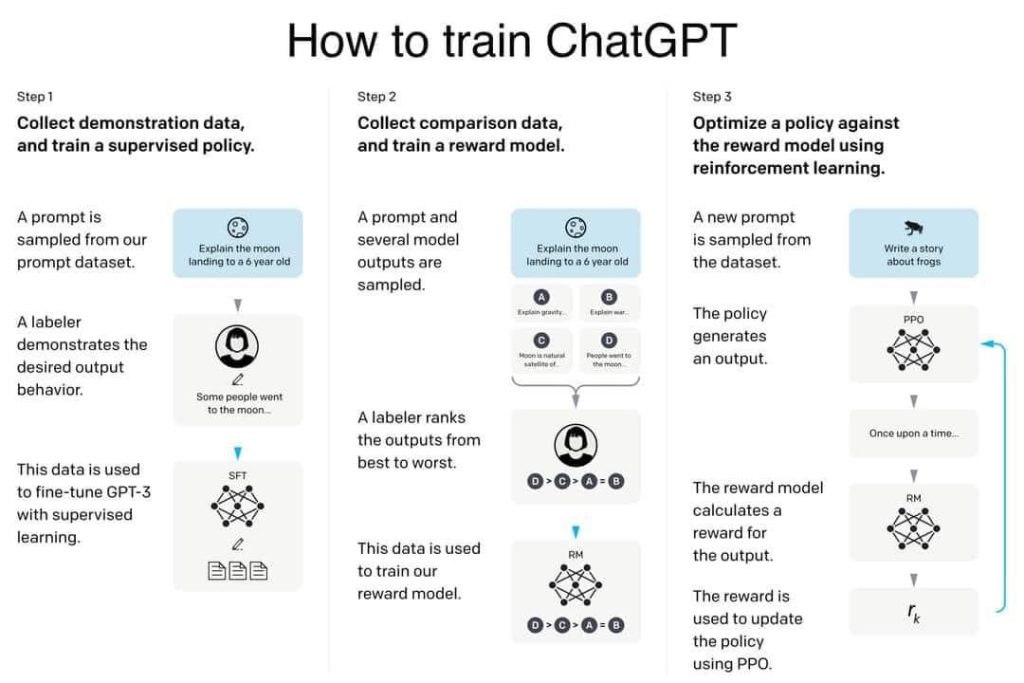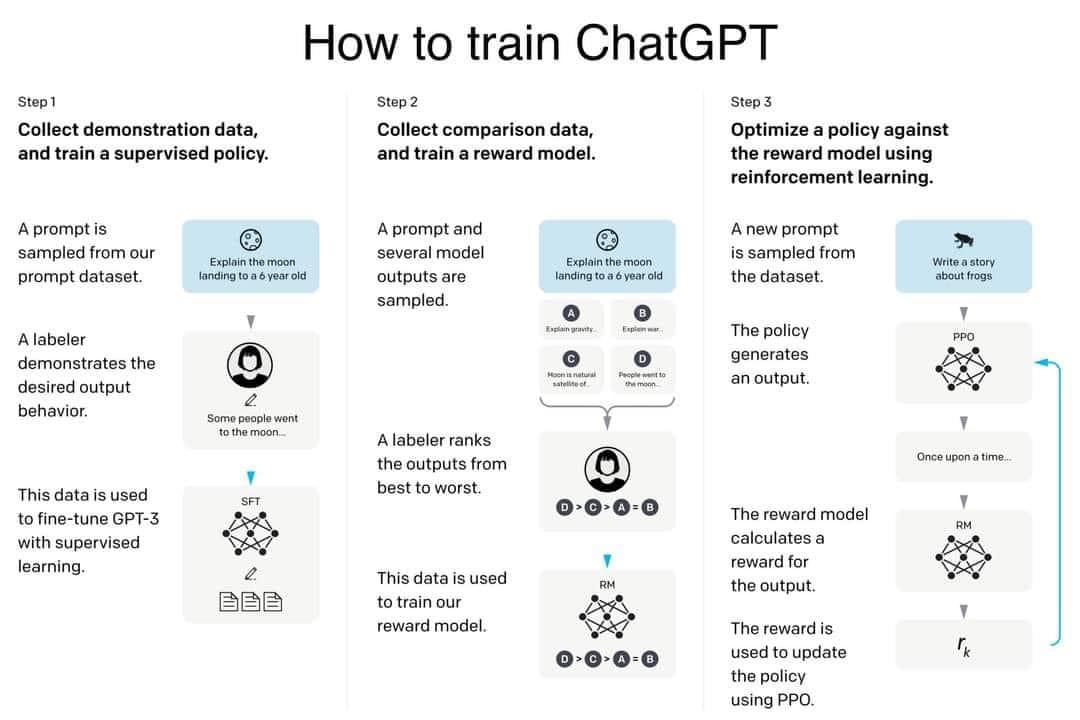 Hint: You can apply for social media manager roles on Upwork or set up a gig on Fiverr.
Like any other written content created by ChatGPT, you will need an editing eye to look over it before publishing it to social media. .
At the same time, it can be much easier to develop content with AI and proofread it than complete the entire process yourself. 
2. Create videos
Many popular videos work well because they have a voice element to the visuals you see on the screen.
ChatGPT can help you create video scripts for your videos or client videos as a way to improve your video as a whole. 
Don't believe me? Just watch me…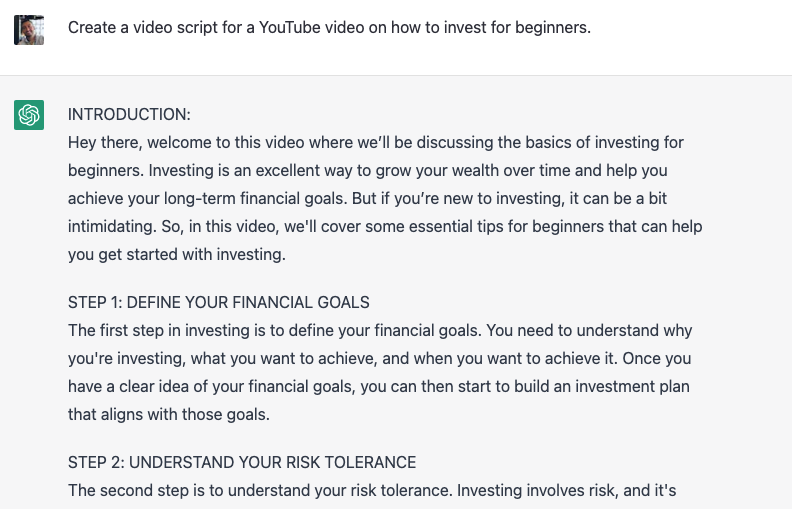 When you prompt ChatGPT to make a video script, you'll want to include keywords and any other elements necessary for success.
If you're a freelancer, you can easily use this AI tool to create scripts for clients you find on freelancing sites such as Upwork and Freelancer and earn some extra side money. 
3. Translation
Like Google Translate, ChatGPT doesn't have the final say when it comes to making sure a translation is accurate and reflective of the source material.
However, ChatGPT can get you close enough to texts such as training manuals, product descriptions, and other basic content. 
The easiest way to check if ChatGPT is close is to, in fact, use Google Translate as a mirror. If both are about equal in what they say, the text should meet the requirements of basic translation. 
The one area where both ChatGPT and Google Translate fall short is colloquialisms. The various innuendos and other cultural terms we use (i.e. slang) are hard to program into AI for it to recognize. 
4. Business names and slogans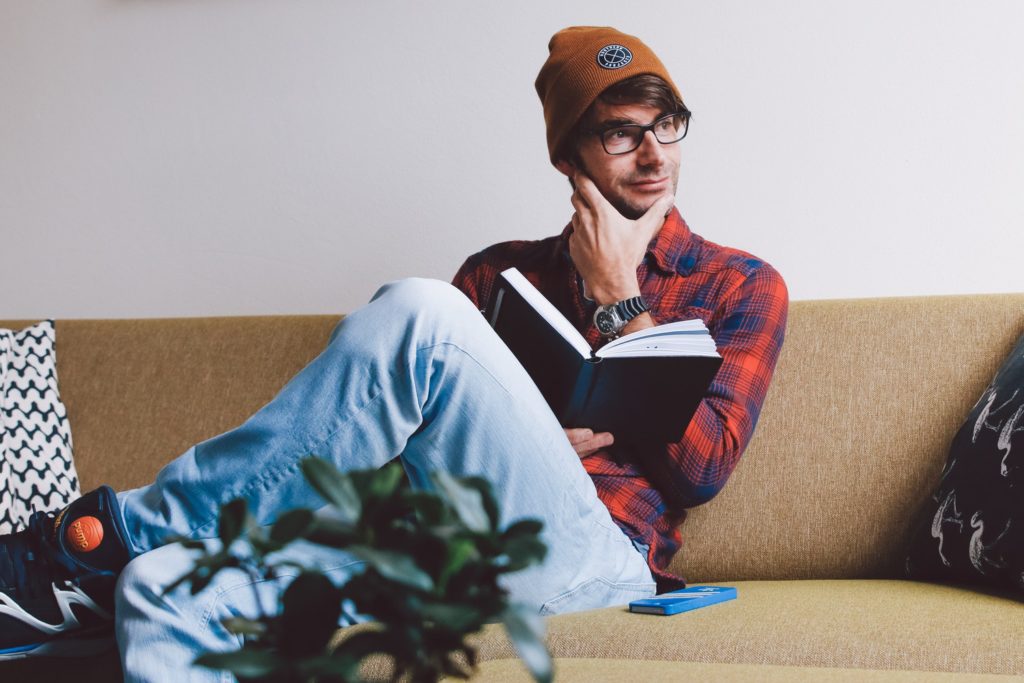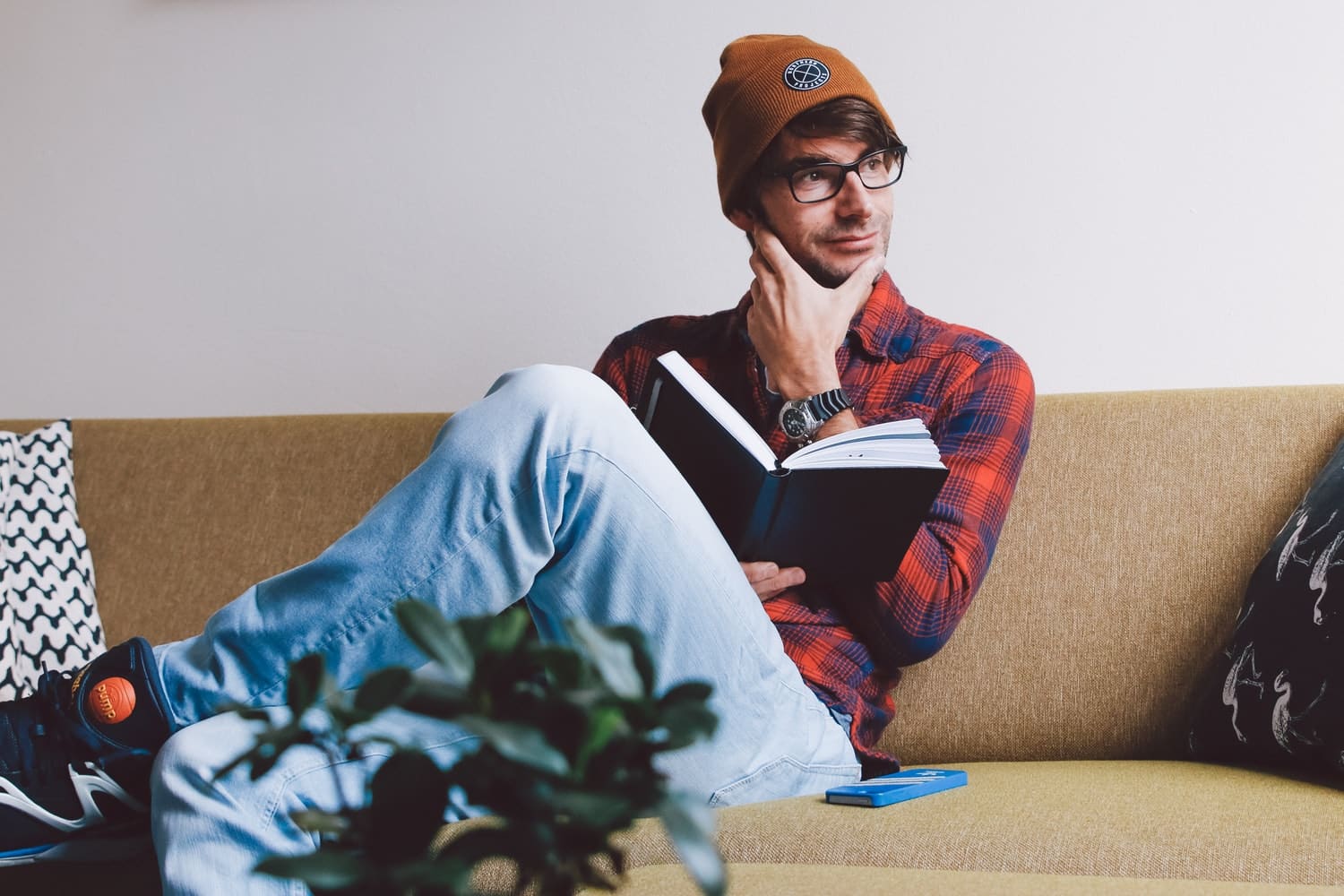 Tons of millennial entrepreneurs sprung forth from the fallout of Covid-19. If you're in the process of opening a business, one of the best AI business tools to use is ChatGPT to come up with your business name and slogan. 
The best way to begin is to figure out what you want to include in your name or slogan. This might include certain animals, colors, words, or any other feature you can think of. 
A good approach is to also make it list out several options at a time. This way, you can continue the creative process by developing the ones you do like and discarding the ones you don't. 
Once you've come up with a few different names or slogans, it's time to search Google for any existing businesses with that name. If no matches appear, it looks like you've got your new business name and slogan ready to go!
And did you know you can even sell your slogans to companies that you've created off ChatGPT? Now we're cookin'.
5. Blog
Earning money as a freelancer can require you to know how to start a blog. The most successful blogs earn quite a few freelancers enough money to quit their day jobs and dedicate themselves full-time to their readers. 
In addition to writing about anything you want, such as "how to make money in the metaverse," blogs can help you earn affiliate money to support your efforts. You can also use ChatGPT to support your work as a freelance content writer if you don't own the blog yourself. 
When writing blog posts with ChatGPT, you should enter any specifics for that post. This could include length, formatting components (such as a bulleted or numbered list), subject, tone, keywords, etc. 
Some topics inherently work well with ChatGPT because they don't require technical information. For example, someone who writes about dog breeds doesn't have to command the technical knowledge of someone who writes about blockchain. 
ChatGPT can help you churn out blog posts by the dozen in a few days. However, you'll need to keep an editing eye on the content and be sure to moderate it with helpful information that will set your blog apart.  
6. Rewrite blog posts and titles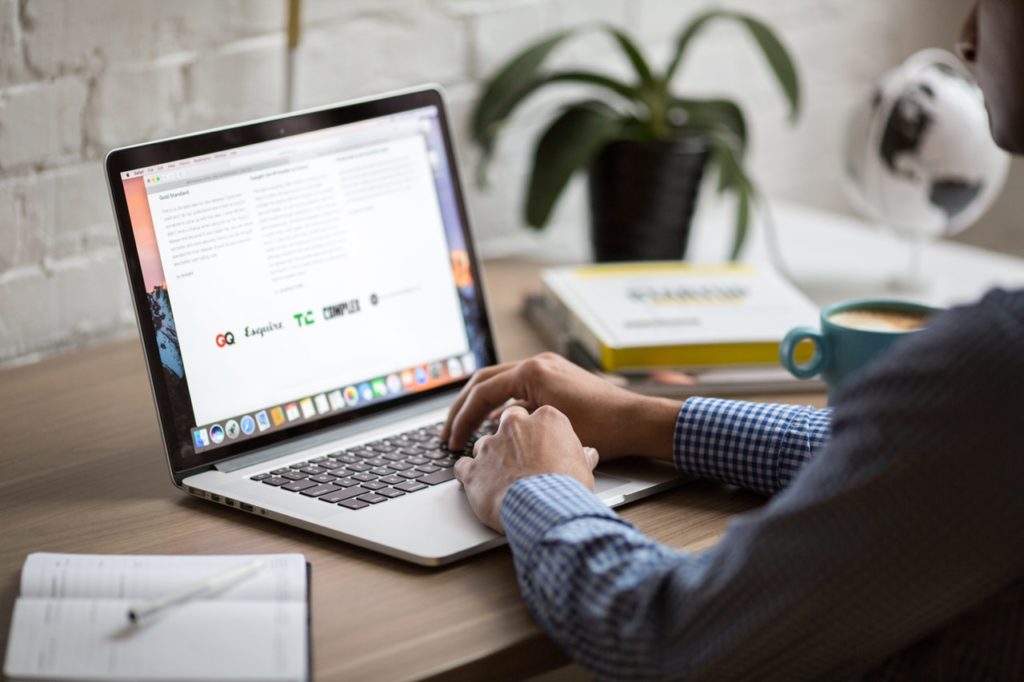 Refreshing your blogs can also help them rank better on SEO and get more eyes in front of your money-making opportunities.
With ChatGPT, you can easily rewrite blog posts and their titles to renew content for better search rankings. 
Again, you'll want to be specific about the rewrites. Enter as much information as you can to give ChatGPT the best chance of fulfilling your needs. 
Before you publish the new posts to your site, make sure you give them one final look. Just because an AI program can write a paragraph doesn't mean it doesn't make errors now and then. 
7. Update video descriptions
ChatGPT can also help you clean up your video descriptions to better meet SEO requirements. For example, you can use ChatGPT to update your YouTube descriptions from several years ago to rank better in searches. 
YouTube gives you about 5,000 characters to hit SEO targets and appeal to your audience. You'll need to optimize the first 150 characters at least to become friends with the search engine. 
Prompt ChatGPT to make a video description that's SEO-optimized and descriptive. Simple language is best, but you can prompt it to include whatever details you feel pertinent. 
If you've already written a description, you can easily paste that text in and prompt the AI software to rewrite it with specifics in mind. Edit or make any changes before you post back to YouTube and notice how your video ranks. 
You can also take this concept and add it to your skills list for future clients. When they start seeing better ad traffic, your time will be well paid for. 
8. Write ebooks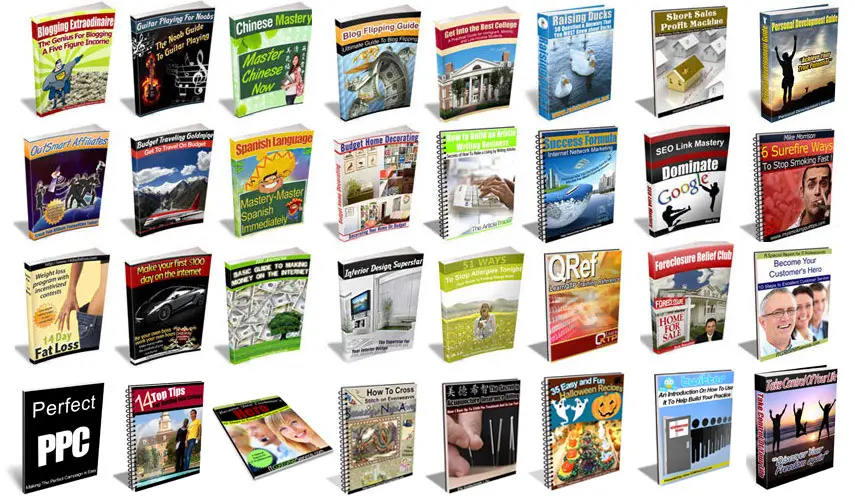 Entire novels are hard to ghostwrite, whether or not you have an AI program at your fingertips. It's much more achievable to write a shorter ebook and can earn you more for your time if you use ChatGPT.
The world of ebooks is open to several topics across a wide array of industries. If you're not sure how to write an ebook, there are also plenty of resources available to educate yourself on the matter. 
If you want to then make money writing ebooks, ChatGPT can help you not only outline the content and create chapter headings but also write parts of the actual text, too. It's a great way to make $200 fast if you're burnt out on writing content.  
Many clients will pay writers to complete an ebook for several reasons. Not only does the ebook act as a lead magnet but it can also lead to several other purchases down the road. 
9. Create your own course
Online courses help us learn more about topics we're interested in. They can also help you make money if you're looking to use ChatGPT as a writing tool. 
In the past, freelancers have used platforms such as Synthesia to generate videos to accompany written texts. Task ChatGPT with creating that content and you've got an AI-sourced online course ready to go. 
As you saw with creating an ebook, ChatGPT can help you come up with an outline and section headers. All that's left to do is fill in the gaps between, which ChatGPT can help you with as well. 
Once you've created your own course, you can sell it on Udemy or Skillshare. If you find clients who are willing to pay for course creation, there's yet another income source to exploit. 
10. Copywriting 
Can't find the right word to use or just aren't sure where to begin on a topic? ChatGPT won't just write the text for you, it can help you with writer's block, too. 
Many writers have used ChatGPT to brainstorm ideas and open their eyes to new topics they might not have considered. This AI software is also a great way to make sure you've covered everything you can with a particular topic. 
ChatGPT can help you write several forms of copy, from product descriptions to website content. You can even prompt the AI program to use various copywriting frameworks when generating content. 
Whether or not you end up using the content ChatGPT spits out, it can be easier to work from something already written than come up with the content on your own. Either way, ChatGPT is a tool you can use to complete your copywriting jobs. 
11. Write resumes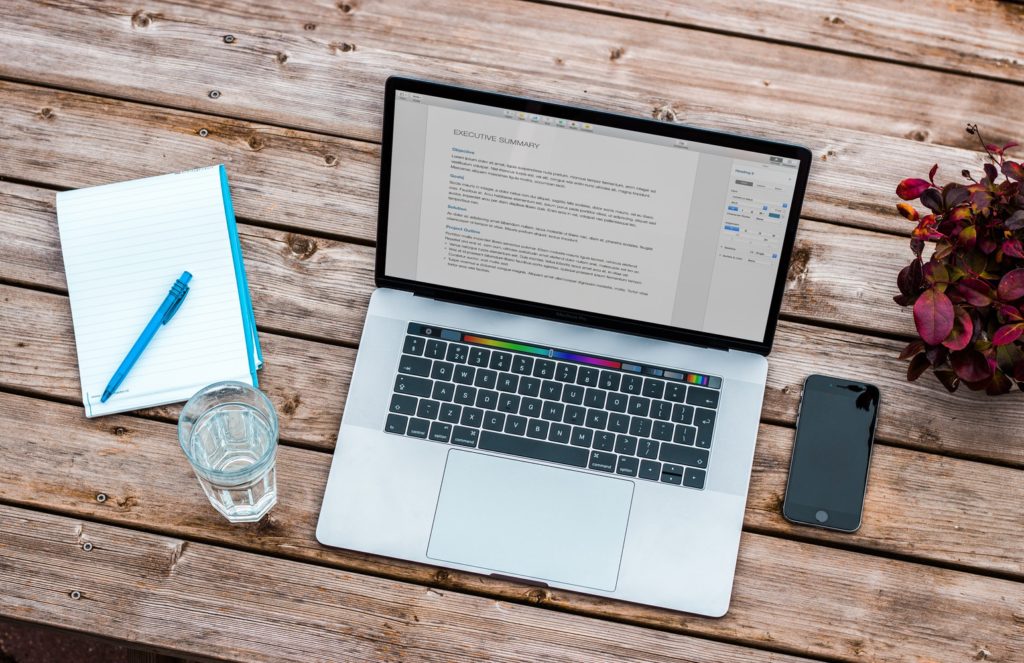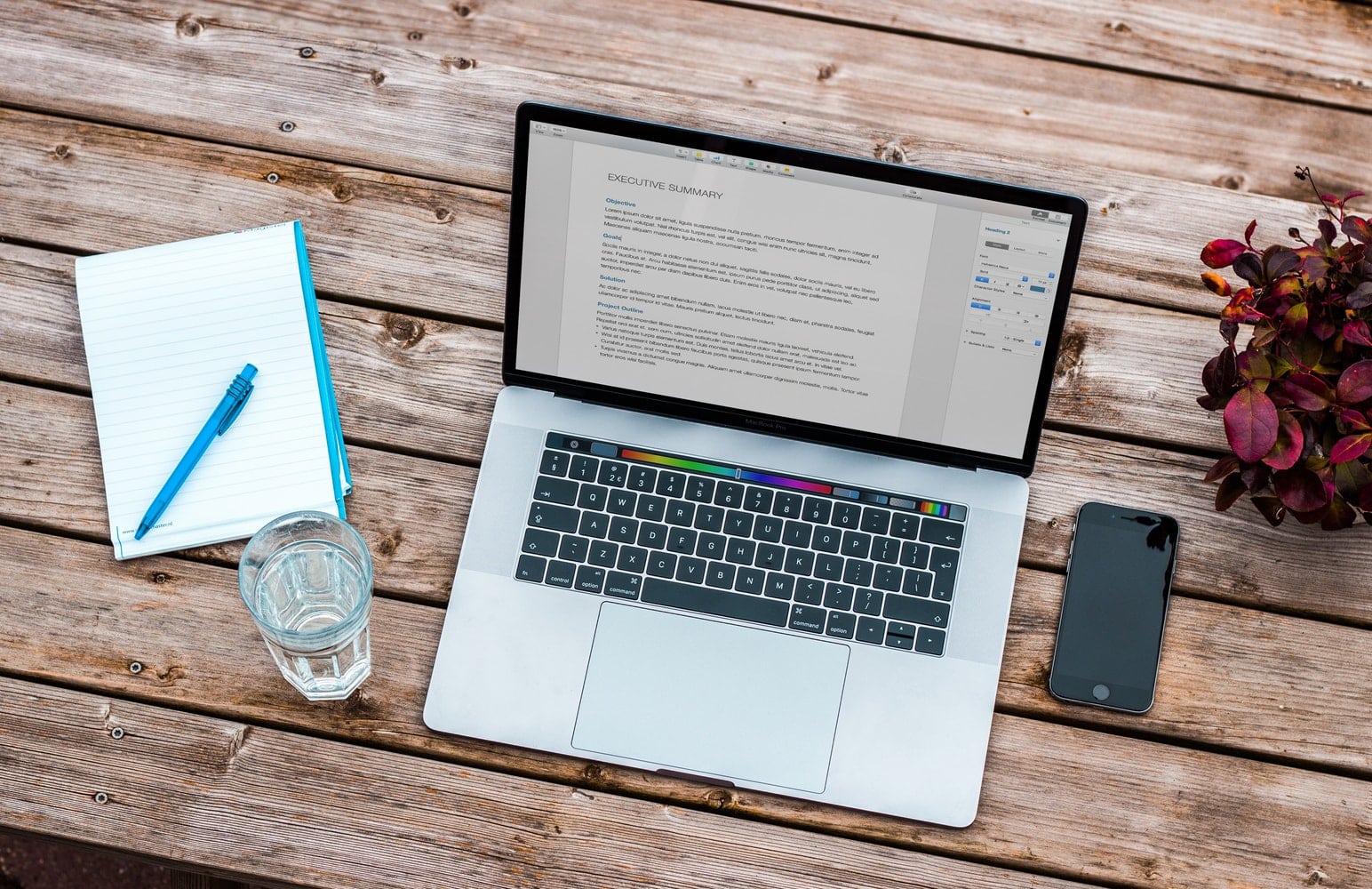 Learning how to write your first resume is probably something you remember from your high school days, but resumes are the tools many of us use to land jobs. Without a resume, we have nothing to show for our experiences. 
Putting together your skills for your resume, however, can be tedious. It's why a lot of people hire experienced resume writers to spiff up their qualifications for potential employers to review. 
ChatGPT makes writing a resume a breeze. Simply put in the qualifications for the specific job and include as many details as you can. 
Beyond your resume, ChatGPT can also update your LinkedIn profile and your social media profiles as well. You might even task this AI software with writing a few different cover letters or even biographies to demonstrate your experiences. 
12. Travel itineraries 
With so much of the world to see, travelers of all kinds want to know how to travel cheap, how to travel the world for free, or even just how to have a successful cross-country road trip. If you're trying to come up with an itinerary for yourself or a client, ChatGPT has the knowledge you need to make the most of your journey. 
Unfortunately, ChatGPT has only gathered information up to 2021. This means any new attractions or new information posted after December 31, 2021, will not be updated in the ChatGPT knowledge base. 
However, you can still come up with a basic itinerary of attractions, restaurants, hotels, and more using ChatGPT. Plus, you can narrow down your content by putting in specifics such as cost, how far you want to travel, what hotel rating you want, and more. 
Many travel sites are booming these days with guides to various cities. Get in on the action by writing travel itineraries for clients with ChatGPT.
13. Write code for web tools
A computer writing code may seem like a phenomenon all its own, but you can actually use ChatGPT to write simple code for your website.
For example, if you want to implement a specific mathematical function your readers can use to calculate how many words they can type in a year, ChatGPT can help you. 
In contrast, you can also plug in your existing code to update or even change parts of it to suit your needs. You might want to change the above code to spit out how many 1,000-word articles you can complete in a year instead. 
While ChatGPT is light years (in technological terms) away from coding entire websites, it's a task not far from the AI's future capabilities.  
How to Use ChatGPT Effectively
As you work with ChatGPT, you'll begin to learn how you can prompt it to return the content you need. Here are a few tips to help you speed up that learning curve:
Phrase your requests in different ways to see what the chatbot returns. 
Write clear prompts that are simple and straightforward.
Include specifics with your query, such as word count, the type of content you need, what to include/exclude, tone, etc. 
Specify keywords and other SEO features necessary for the task. 
Edit the text to include contextual details. 
Double-check facts before you submit your work for approval. 
Though ChatGPT is certainly sophisticated enough to compile data from several sources and return a written piece of content, it's not always as informative as it could be. This is perhaps where writer expertise trumps AI-written content that lacks depth. 
FAQs
How much can you make with ChatGPT?
You can make as much as you want with ChatGPT, given you can find the products to sell to clients who will pay for them. ChatGPT itself is not an earning platform, but you can use it to your advantage in many circumstances. 
Do you have to pay to use ChatGPT?
At the moment, you don't have to pay to use ChatGPT. However, the servers can only handle so many queries at a time, so you might be limited in when you can get in to access this service. 
ChatGPT will also not be available for free for long. With so many people using it daily, the developers know that the dependence on this technology will create customers for them, almost without advertisement. 
Does ChatGPT pay you directly?
ChatGPT does not pay you directly. Instead, you'll need to use the technology itself as a way to create digital products you can then market and sell. 
Ready to Start Making Money with ChatGPT?
The world of artificial intelligence grows as we learn more about how to use technology to better our lives. ChatGPT is just one example of how AI can help us create more digital products to benefit from. 
We hope you've found this article on making money with ChatGPT useful. While you can't earn money from ChatGPT specifically, there are ways you can use the content it generates to improve your financial standings. 
Some people argue that apps like ChatGPT spell disaster for freelance writers of all genres. It remains to be seen whether AI can match a writer's creative thinking or replace it altogether.