Did you know that 39% of Cash App users are between 18 and 29, and 35% are between 30 and 39?
It just goes to show you that the financial world is constantly evolving, with new ways of managing money arriving every year.
Applying for a cash advance has certainly evolved as well. Now, cash advance apps help us bridge the gap between paychecks so we can pay rent, buy groceries, and keep the lights on.
If you have Cash App and are unsure which popular cash advance apps work with this peer-to-peer payment platform, you're not alone. You've also come to the right place to learn which cash advance apps work with Cash App. 
Our list of cash advance apps below includes many familiar names, including some that make borrowing money for a short time easy and painless. You don't have to have a Cash App account to use these apps, but it does help to use them both when necessary. 
Are you ready to learn more about cash advance apps that work with Cash App? Let's get started! 
Can You Borrow Money with Cash App?
In some cases, you can borrow money from Cash App. However, only some have access to this particular Cash App feature. 
Known as Cash App Borrow, this opportunity to borrow money in the short term is akin to an invite-only perk. You must have an established history with Cash App, including consistent account use and positive interactions. 
If you are eligible for Cash App Borrow, a "Borrow" tab will appear on your mobile account. You can tap this tab to see how much you can borrow and explore the terms.
Most loans of this type are between $20 and $200, depending on your account activity and average balance. You also must agree to a 5% flat fee that covers the cost of offering the Cash App Borrow feature.
Cash App requires you to pay the loan bank in four weeks or less. If you go over this timeframe, you must pay 1.25% per week in interest fees. 
Eligibility to continue using Cash App Borrow depends on how you handle the first loan. Positive payments and good behavior can increase your limit so you can borrow more. 
What is a Cash Advance App?
Cash advance apps are more prevalent now than 10 years ago. A few examples of the best cash advance apps include:
Other popular cash advance apps include Cleo, Dave, Brigit, Empower, MoneyLion, Klover, and Albert.
Cash advance apps are one of the most cost-effective ways to avoid an overdraft fee. When you take out a cash advance or withdraw money, you can cover your bills and then pay back your balance when you get paid via direct deposit. 
Some of these cash advance apps don't work with Cash App. Alone, many of these apps are extremely useful, but they don't often have cause to work together very well. 
It's also important to note that some cash advance apps won't recognize Cash App as a verifiable bank account, even if your paycheck is directly deposited. Instead, you'll have to find a more traditional route to show your positive bank account history. 
Best Cash Advance Apps That Work with Cash App
These payday loan apps make using your Cash App that much easier. Keep reading to see if your favorite cash advance app works with Cash App.
Albert is one of the best cash advance apps that work with Cash App.
You may even be able to get free money on Cash App with an Albert bank account. If you need money now, then this cash advance app could hold the answer to your prayers.
Albert Instant offers up to $250 with no interest or fees.
Here's how to link your Cash App and Albert accounts: 
Download the Albert app to your mobile device. 
Open the app and complete the sign-up process. 
Request a debit card.
Add a bank account other than Cash App.
Open your Cash App account.
Link your new Albert debit card to your Cash App. 
Transfer your cash advance to your Cash App.
An Albert online bank account comes with a free debit card, automatic savings, bill negotiation, and subscription monitoring. Albert doesn't charge late fees, doesn't check your credit, and doesn't charge interest. 
You can also open a savings account with apps like Albert. An Albert savings account allows you to transfer money between your savings and checking account and withdraw money to increase your rainy day fund.
Requesting an Albert Instant cash advance requires a linked bank account with a debit card.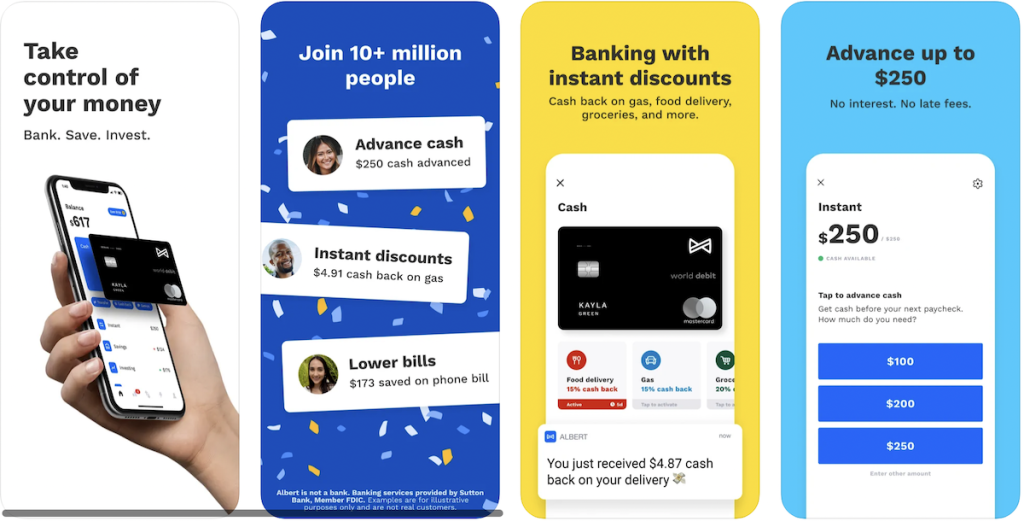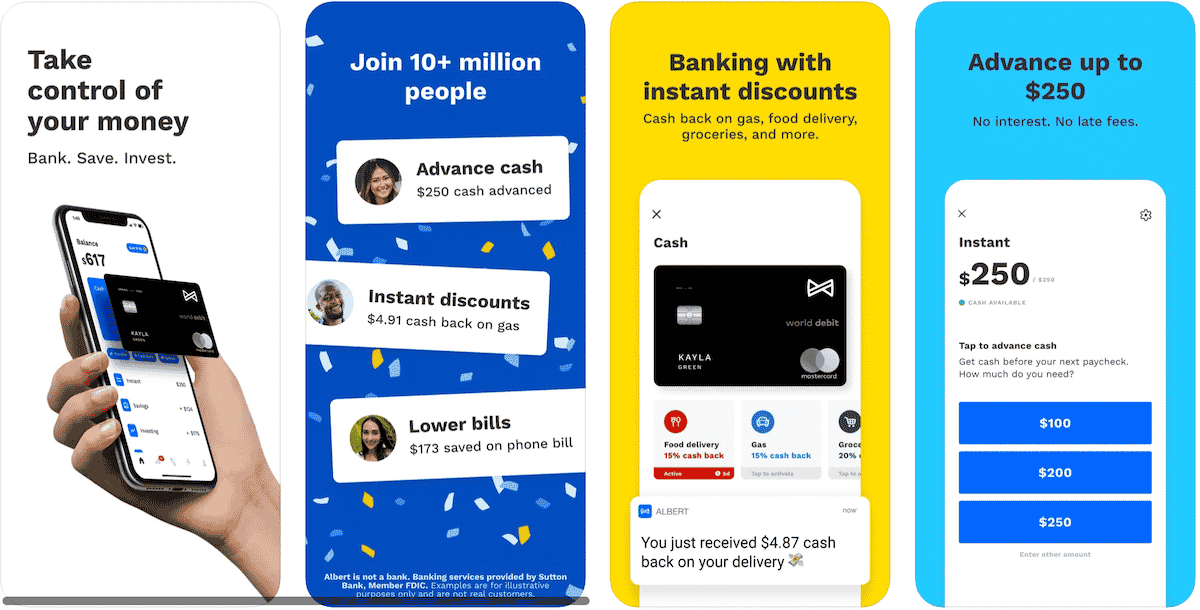 Albert doesn't support a slew of prepaid cards, including: 
Netspend
Walmart Money
BankMobile Vibe
GO2Bank
AccountNow
American Express Reserve
Money Network Pay Card
As complicated as it might sound, Albert makes it the easiest to get funds from cash advance apps into your Cash App account and costs costs $8 per month after a 30 day free-trial.
You just have to jump through a few hoops first before you withdraw money to add to your Cash App balance.
Dave allows you to borrow up to $500 when you meet eligibility requirements. You can open a Dave Spending account, receive a Dave debit card, and add it to your Cash App account as a payment method. 
If you want to move your funds around, Dave and Cash App work in unison. You can move funds from your Cash App to Dave and make withdrawals, or withdraw funds with Dave to submit Cash App payments. 
However, you should note that Dave doesn't allow you to automatically transfer money from your Cash App to your Dave Spending card. Transfers can also take up to five business days with this cash advance service. 
Dave requires a $1 monthly fee if you want a free cash advance, even if you set up direct deposit. In addition to the subscription fees, you must also link an external bank account to be eligible.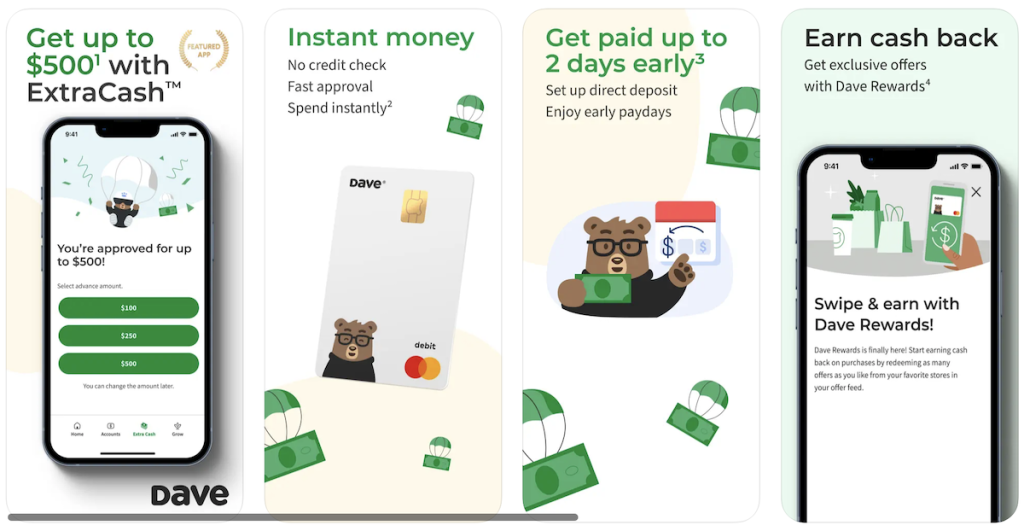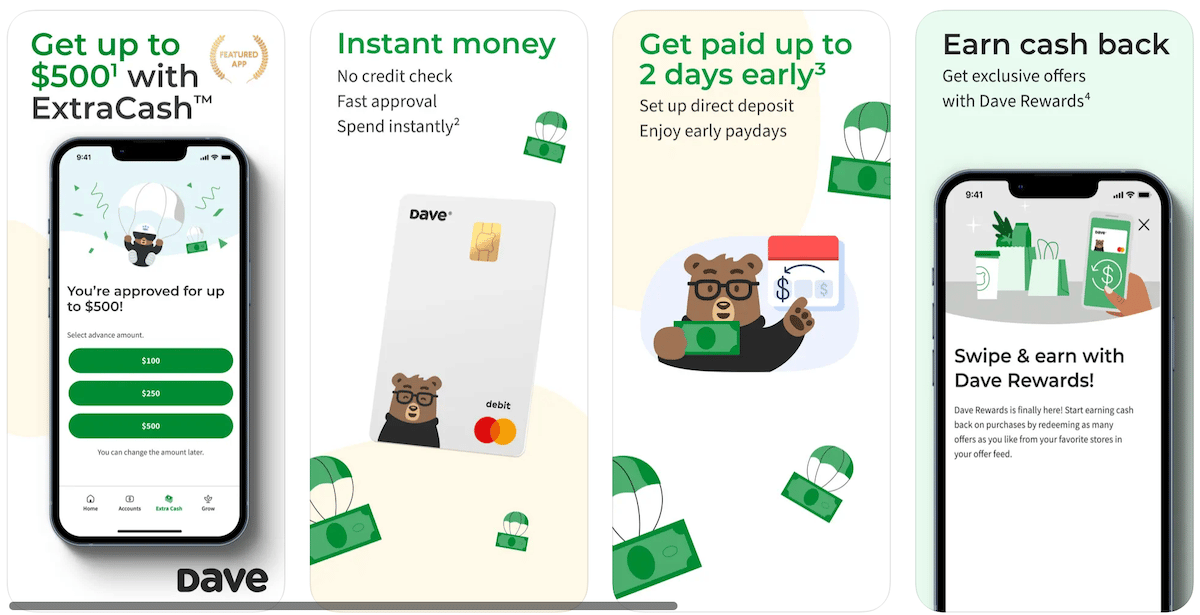 Here's how to add Dave to your Cash App account: 
Open the Cash App. 
Tap on the bank icon at the bottom of the home page.
Select "Link Bank."
Enter your Dave card number and complete the verification process. 
Your Dave account is now linked!
You can now add cash to your Cash App account from Dave by: 
Going back to the Cash App homepage. 
Selecting the bank icon once more.
Choosing to "Add Cash."
Entering the amount you want to add (depending on your account balance)
Click the "Add $" button and verify your identity. 
Again, this is a bit of a process when you use cash advance apps like Dave, similar to what you saw with Albert. However, it does make it easier to use your Cash App and Dave accounts to your advantage.
MoneyLion is one of the best cash advance apps you can use if you want the traditional accounts offered by most financial institutions alongside the InstaCash feature that loans you money on a short-term basis. InstaCash also incurs zero interest so that you can budget better. 
To validate your balance and direct deposit history, you can use an external bank account other than MoneyLion. InstaCash eligibility requires that you have an eligible bank account open for at least two months and receive either a regular income or paycheck deposits. 
If you can show proof of a positive balance, you're ready to go. You also get a free MoneyLion debit card when you sign up for RoarMoney.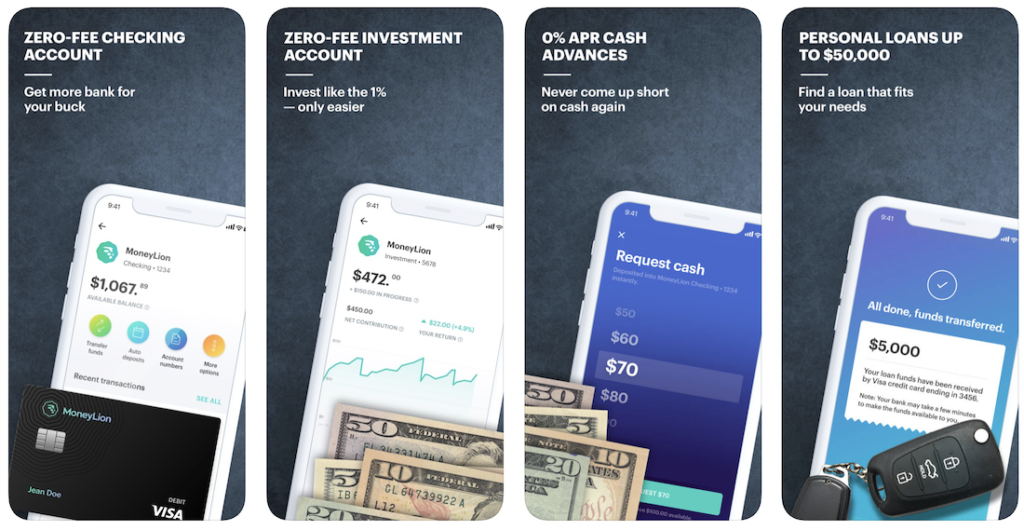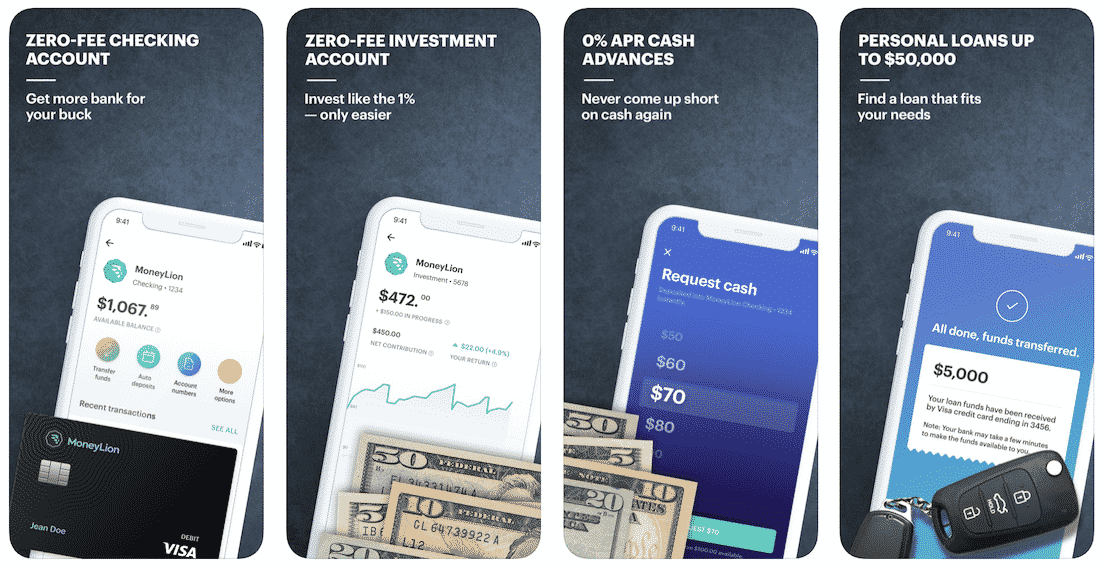 Linking your Cash App and MoneyLion accounts will help you transfer money between them. You can also manually add your Cash App to your RoarMoney account because it will work with Cash App.
To do this, you must enter your routing and account numbers from Cash App. This connection takes about three business days to complete. 
Note that you can obtain credit builder loans from MoneyLion as well. Unlike cash advances, these loans help you boost your credit and can improve your credit score, all without a credit check.
Chime is an online bank and one of the best instant money apps, especially if you need at least $200 per pay period to cover overdraft fees. With the Chime SpotMe feature, you can cover a large snafu without breaking a sweat. 
Opening a Chime bank account is easy. In addition to a checking account, Chime also offers personal loans and a high-yield savings account you can use once your Chime bank account is open.
To connect your Cash App and Chime accounts, you must add your Chime bank account or debit card as a payment method. You must also qualify to use Chime SpotMe. 
Qualification requires receiving at least $2500 in direct deposits within the last 31 days. You can then opt into SpotMe and receive up to $200 in case of an overdraft. 
SpotMe kicks in when you activate your Chime Visa debit card. If you don't have enough funds to cover your balance, Chime will implement the SpotMe feature to cover the balance automatically. 
Chime's SpotMe comes with no interest and no fees. With Chime, you repay cash advances with a qualifying direct deposit, and the clock resets until the next time.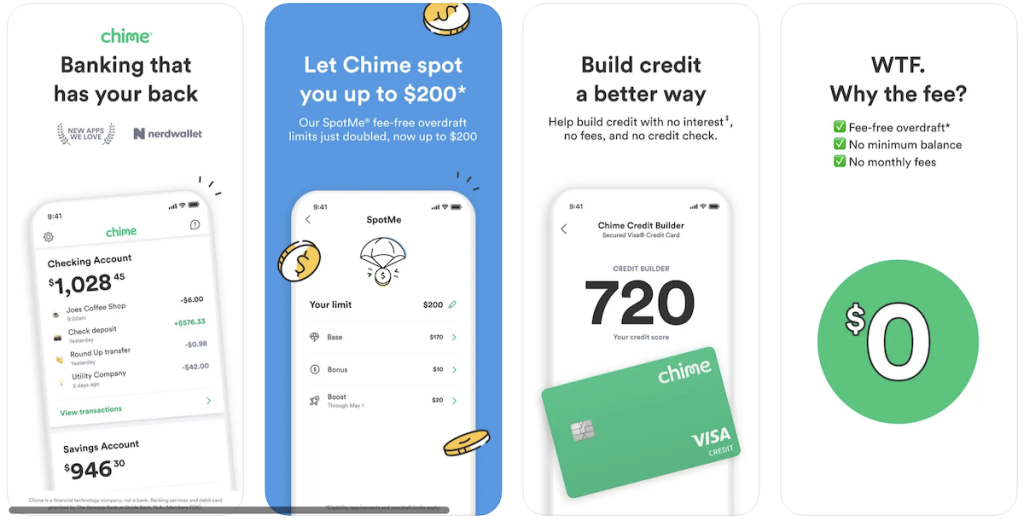 Linking your Cash App and Chime accounts can give you peace of mind. Check out both accounts to see how you can connect them so that you're covered next time you have an accounting error. 
If you don't already have a traditional bank account, you should consider using Chime. This online-only bank doesn't perform credit checks or ChexSystems verifications and offers several perks.
How to Connect Cash Advance Apps to Cash App
Most cash advance apps work with Plaid to verify traditional bank accounts. These payday loan apps may also check your record to see if you have consistent income before they offer you any payday loans. 
However, payday advance apps can't do that with Cash App. Instead, you must link a traditional bank account or debit card and use it as a bridge to move your funds from one account to another.
For example, you can request a cash advance and deposit the funds into a third-party checking account. You can then add those funds to your Cash App account to put your funds to good use. 
Not all cash advance apps accept Cash App as a verifiable source to deposit money. Some payday advance apps that offer traditional payday loans require an eligible external bank account, and Cash App simply doesn't qualify.
What Else Does Cash App Offer?
There's a lot you can do with a Cash App account, but be sure you keep your personal information and login credentials secure.
If your Cash App was hacked and you're unsure what to do, protecting your personal information should be a top priority. 
On a lighter note, you can also play games that pay instantly to Cash App. These include: 
Rumors say you can get a $750 Cash App reward if you complete specific requirements. Check out our post on the topic to sort out fact from fiction. 
Finally, you can also find out the truth about Cash App surveys. To make a long story short, CashApp does not offer surveys to help you build your Cash App funds. 
FAQs
Are cash advance apps safe to use? 
Cash advance apps, also called payday advance apps, are safe to use if you use them wisely. These cash advance apps are meant to help you in an emergency or if your budget is tight, not as a regular safety net you fall back on. 
Which cash advance apps work with Cash App?
Albert, Dave, Chime, and MoneyLion are just a few of the many cash advance apps that work with Cash App. Depending on which cash advance app you use, you'll need a different method to connect your accounts if you can't link cash advance apps that work with Cash App. 
Can you borrow money directly from Cash App?
Some Cash App account holders can borrow money directly from Cash App through the Cash App Borrow feature. However, this feature is unavailable to all account holders and isn't necessarily something you can apply for like you would with payday loans. 
How can I link a cash advance app to my Cash App account?
The easiest way to link a cash advance app and your Cash App is by having your cash advance go to your Cash App account. For example, you can transfer your cash advance from Albert to your Cash App to withdraw funds. 
Cash in on Cash Advances with Cash App
Cash App can help you manage your money and get cash advances when you need it most. Albert, Dave, Chime, and MoneyLion work with Cash App to help you quickly transfer funds. 
We hope this article helps you identify cash advance apps that work with Cash App. The more you know about what you can do financially, the more power you have to change your circumstances. 
The next time you need an advance, you don't have to worry about opening a new bank account or finding a way to get cash or overdraft coverage. Instead, you can use your Cash App and several cash advance apps to make ends meet. 
Which cash advance app will you download and use with your Cash App account?