According to Business Wire, the online outsourcing market is projected to grow to 19.36 Billion by 2027. Millennials, especially those in the age group of 20-25 years, form a large part of this outsourcing market.
It's no secret why this side hustle trend will continue to grow, 1 in 4 side hustlers needs the extra money to make ends meet, according to another report.
It comes as no surprise that nearly 80% of students work part-time and about 30% of working professionals have side hustles.
Freelancing has increasingly become a popular option in the last decade, with students and working professionals alike.
In this article, we'll go over some lucrative side hustle ideas so you can earn additional income.
Why Do We Love Side Hustles?
Here are a few reasons why side hustles have appeal to Millennials:
An opportunity to earn an additional source of income, which can be used to offset the financial pressure due to student loan debt and lifestyle upkeep.
Develop and hone a skill set
Productive use of time
Having a second job or the "side hustle" is a concept that has been branded by the millennial generation.
Besides the regular 9 to 5 clocked hours, some millennials design websites, some tutor a subject and some others run odd errands to make a few extra bucks on the side.
In fact, gig economy jobs, characterized by independent contract jobs, has been growing at a faster rate than payroll employment.
According to a report by CNBC, the number of independent contractors has increased by 27% more than the traditional clocked-hours employees in the last 2 decades.
If you want to take complete advantage of the opportunities existing in the gig economy, below are some of the best side hustles you can pursue to earn an additional income.
These opportunities are broadly divided into 3 side hustle categories:
1. High Paying Side Hustles that Require High Skill Sets
2. Moderately Paying Side Hustles that Require Average Skill Sets
3. Low Paying Side Hustles that Require Low Skill Sets
High Paying Side Hustles that Require High Skill Sets
These side hustle ideas will pay the most but a require a certain level of refined skill set.
Establishing yourself as an independent contractor in this category requires a greater deal of time and effort, but you can be sure of a lucrative payoff.
So what kinds of jobs can you expect in this category?
According to a report published on LinkedIn, here is the list of the most in-demand skills in the market right now:
Cloud and distributed computing
Statistical analysis and data mining
Web architecture and development framework
Middleware and integration software
User interface design
Network and interface security
Mobile development
UX/UI Design
Data Presentation
Storage systems and management
So how do you find the highest paying side hustles in the above fields?
1. Develop and Refine Your Skill Set
Since you will be working on real-time projects, you cannot work with novice skills.
Massive Open Online Courses (MOOCs) are an excellent way to strengthen your knowledge on a host of subjects.
These online courses are conducted by tier-1 universities, professional internet groups, and industry experts and are the most cost-effective way to gaining expertise in a particular subject as you get access to industry-best resources and training for a fraction of the cost than what is offered through others sources.
Most of them are for free with a paid option for a verified certificate.
Best Sites for Taking Online Classes That'll Boost Your Skills
2. Internships
Gaining some level of practical experience in the form of internships is recommended before you start off as a freelancer.
Accept projects/internships even in cases of low hourly rates or for free because having a good mentor in the initial phase of your career can be a really good pay-off. Better yet, look into finding some of the higher paying internships in the US.
Apart from the learning curve that an internship provides, there are chances of your internship transitioning into a full-time job.
Related: 4 Ways to Make Yourself More Marketable in the Job Market
3. Freelancing
Becoming a freelancer is a great way to gain some practical experience in your interested field.
As a freelancer, you can work with multiple clients at the same time and do it for part time side income.
Freelancing projects are a great way to build your portfolio and pick up on a multitude of skill sets.
There are freelancing jobs for:
Sound design
Graphic design
Film editing
Photography
Web development
You can take up a few projects for free initially, to get on your references and build work samples for your portfolio.
Once the word is out about your credibility, you can set a price chart and take up projects according to it.
You can find excellent freelancing projects on Fiverr, Upwork, and FlexJobs.
Want a remote job? Get a FlexJobs membership just for $2.95!

FlexJobs
Get access to vetted remote job listings for just $2.95 for 14 days
Enjoy partner discounts on products

Extensive job search resources & support
Moderately Paying Side Hustles that Require Average Skill Sets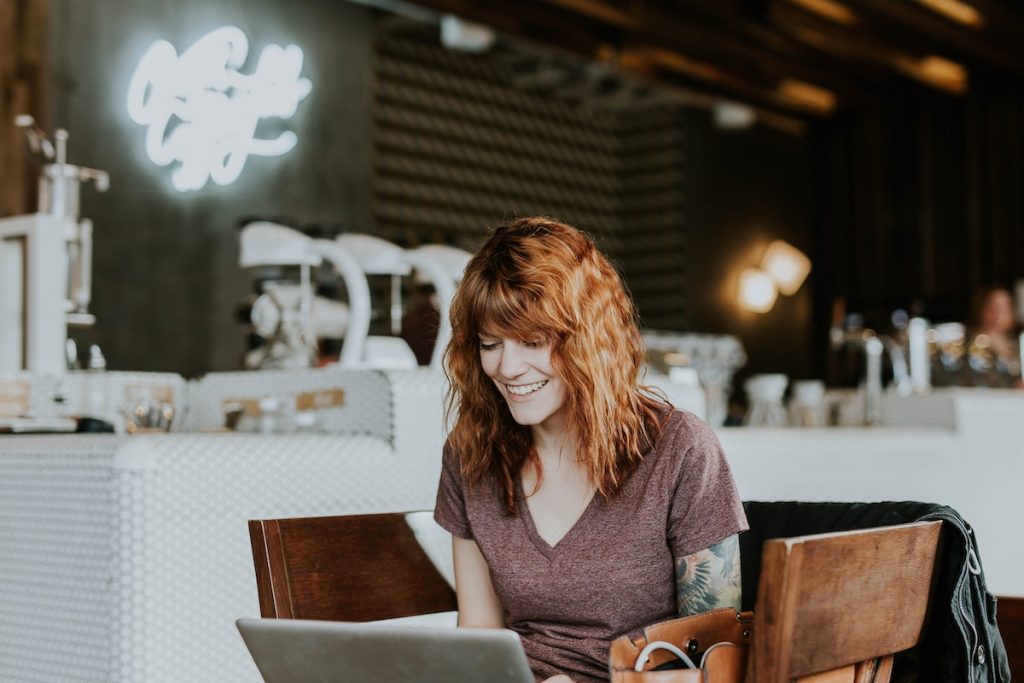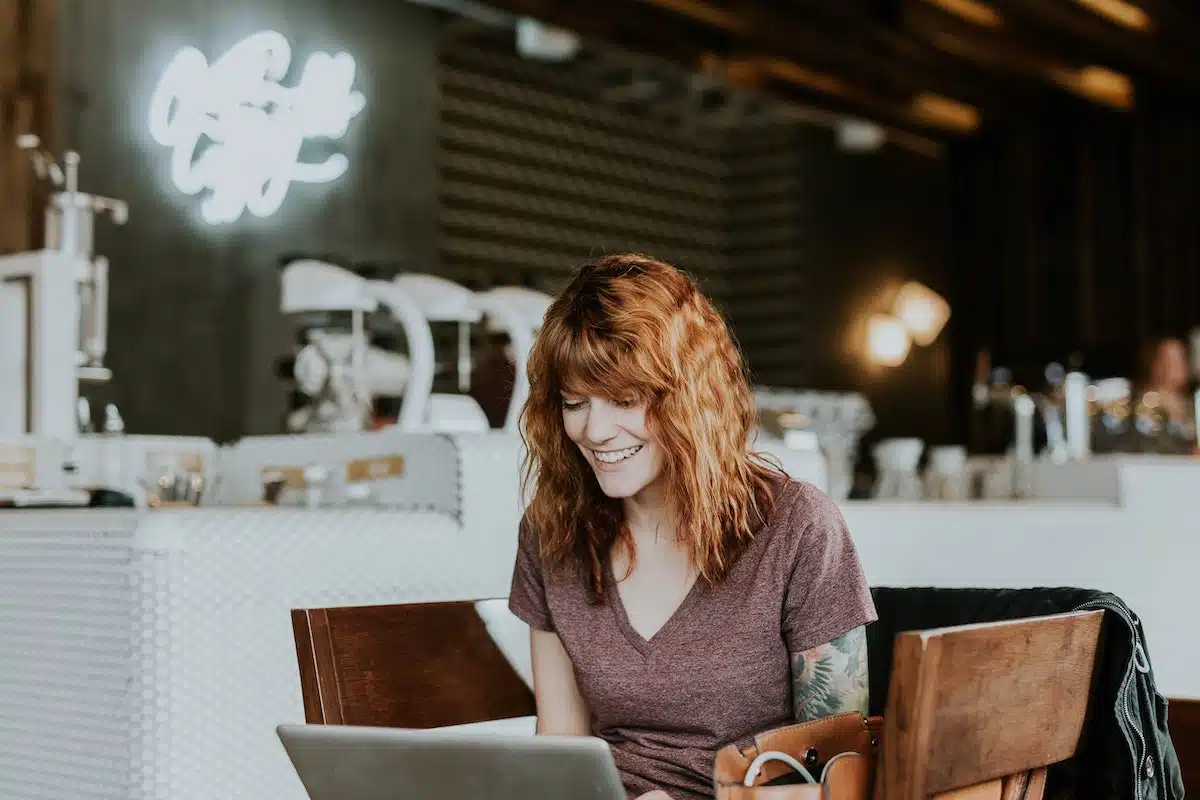 In case you do not have the time to invest in learning a specialized skill set, you can opt for generalized online jobs.
The payoff is comparatively lower than those found for the side hustles above, but this skill set can be developed pretty quickly.
Here are a few alternatives that you can explore where you can work from home:
4. Virtual Assistant
A virtual assistant is a self-employed professional who is hired to provide administrative, technical or creative help to clients through online mediums.
Companies generally outsource virtual assistants, so this is a sector where the demand for freelancers is extremely high.
You can pick up projects from sites like Upwork, Fiverr and Freelancer.
5. Online Surveys
Yes, you do get paid to give your opinion!
However, your feedback should be detailed and honest as you are judged by your content quality here.
You can earn anything from $1-$50 per survey.
There are a few trusted survey companies that pay you in cash via PayPal.
Survey Site Reviews
6. User Testing
User-testing is a research conducted by firms to improve their customer experience.
Businesses are willing to shell out quite a few bucks to understand if their product/service effectively satisfies the customer demand before officially introducing it in the market.
You can register yourself as a user tester and pick up projects on sites like Survey Junkie where you get paid to review new music and try out new products.
7. Online Tutoring
If you were the go-to person in college for doubt-clearing, you might have an excellent side-career as a tutor.
Due to the competition level, tutors are high in demand for STEM subjects. Subject knowledge, a desire to teach and working internet connection is all you need to establish yourself as a tutor.
If you are a college student or just someone looking for a part-time job, being a tutor is great.
8. Blogging
Blogging is a great way to make extra money as your side hustle. In fact, full-time bloggers are known to earn as high as a 6 figure income with a single blog.
Blogging is the top choice on the easy side hustles for millennials because it looks deceptively simple.
However, that is far from the truth.
Maintaining a successful blog is a very scientific process that requires content writing and marketing skills of the highest order.
Don't already have a blog set up? You can start-up in a matter of minutes:
If you want to get started on your blog now, check out this blog starter guide to get your site set up in less than 15 minutes.
Here are a few actionable tips to create a revenue-rich blog: How to Make Money with a Blog for Beginners
9. Translation
The current market size of the global languages industry is around $40 billion and it is expected to keep growing cumulatively every year.
The best part is, although there are various translation-related applications, automated translation is not considered to be completely reliable by publishers.
There is a continued demand for translators especially in the areas of website translation, transcripts and foreign language education.
Here is a list of the most in-demand translation languages:
Chinese
Spanish
Japanese
Portuguese
German
Arabic
French
Russian
Korean
Swedish
10. Referral Programs
According to research by the research company Neilson Holdings, people are 4 times more likely to buy a product or service when it is referred by a friend.
Now, that is a statistic that companies like and this is precisely why companies across all sectors and sizes have been implementing referral programs.
From an organization's perspective, the ROI of referral programs is lucrative and hence they are willing to invest in a decent incentive plan for the referring sources.
If you wanted to make money out of referral programs, you'll first want to find which companies have referral programs in place.
To get started here are 11 popular apps that offer referral programs.
11. Stock Photography
The growth of E-commerce and E-learning industries has been a catalyst in the transition of photography from a hobby occupation to an off-beat profession.
Almost every company has an account on stock photography sites like Shutter Stock, Getty Images, etc. to fulfill their imaging needs. There is a high demand for HD images to support E-commerce products, blog posts, articles, and E-learning modules.
If you have always pursued photography as a hobby, maybe it is time to start thinking about it commercially.
You can make money with stock photography even in a small town.
12. Editor
Believe it or not, companies and people are willing to pay huge bucks for proof-reading and editing reports, proposals, advertising copies, and other such documents.
In fact, certain freelance proofreading is known to pay $17 per hour!
If you happen to have a background in human resources, you have an added leverage.
You can take up a resume and cover-letter editing projects as there is a huge job-seekers' market out there.
Low Paying Side Hustles That Require Low Skill Sets
This is a set of offline side gigs that do not require formal or corporate skill sets. Rather, it is more dependent on time commitment, soft skills and the resources available to you.
Here are a few options that you can check out:
13. Renting Out a Spare Room
Becoming an Airbnb host is an awesome side hustle opportunity to earn a little extra income from your extra space.
There is enough profit in renting out a spare room to help you cover a quarter of your monthly costs.
If you are not looking for a full-time roommate, you can list your house on Airbnb for specific time periods.
Fun-Fact: In Washington, the average home rental rates for December touched $1,576 per week!
14. Find Gig Economy Jobs
A while ago during the Great Recession, there were huge numbers of layoffs across all types of jobs.
People were being fired from jobs they've held for a better part of their lives. This prompted the market to shift to freelancers and independent contractors to take their place in an unsteady economy.
While many people predicted that this would be a short-lived phenomenon, that hasn't been the case at all. In fact, 57 US Million Workers are part of the gig economy according to Forbes.
Many people have flourished being freelance writers, online tutors, or even home flippers and they feel that it is the way forward.
Clocking in and out of work has seen to be less desirable these days compared to earlier with an influx of gig economy jobs.
So how can you profit in the gig economy? There are more than a few of the best gig economy jobs to try to earn extra money on the side.
This list of gig economy jobs was curated by us to maximize your profit for the effort you put in and over a wide variety of different things you can get done.
15. Get Paid to Watch Videos
Wouldn't it be nice if you got paid for doing something that you do daily — watching videos on your phone?
Instead of feeling guilty for enjoying your free time, you can get paid to watch videos and movie previews. It can be tough to know which sites will pay you for your binge-watching — so we did the research for you.
Believe it or not, some companies like InboxDollars and Swagbucks will actually pay you for these simple tasks that you do daily.
By spending just 30 minutes per day watching videos (either on your lunch break or during TV commercial breaks) you can earn and earn an extra $100-200/month.
16. Ridesharing
If you're free nights and weekends, you can earn extra cash driving your fellow citizens around. You can earn money by driving with Uber – if you have a car, it's a perfect way to earn extra cash whenever it's convenient for you. A lot of people do this full time, so you can imagine that it's possible to do this on the side and make extra money and be able to save it.
Once you're a driver with Uber, you can choose to turn the app on or off and drive whenever you have some time to spare. They also have a feature that allows you to select your destination, so if you are leaving work (or any other long commute), you could pick up a ride that was going in the same direction. You can do this 2-4 times a week on your commute and can easily make extra money.
If you're interested in earning extra money, you can sign up for more information from Uber here.

Uber

5.0
Drive when you want, make what you need
Cash out up to 5X per day
Drive and make money
Any opinions expressed are solely my own and do not express the views or opinions of Uber.
17. Handyman Services
A handyman is someone who is skilled in tackling "fix-up tasks" like repairs and maintenance work.
Handyman work includes gardening, plumbing, electric and mechanical repairs, etc.
Apart from making a few extra bucks, you also save on taxes. You can find handyman gigs on apps like TaskRabbit.
Fun fact: The Penny Hoarder recently covered a story on a self-employed handyman who earns $30,000 a week!
18. Dog Walking
This one is for all the animal-lovers out there!
Dog-walking has 3 lucrative benefits; You get to spend time with your four-legged friends, you yourself get some exercise, and you don't have to pay taxes!
You can find dog-walking gigs on Rover, Job Monkey and We Love Pets (UK).
19. Find Ways to Get Free Money
Free money? Who says there's no such thing as a free lunch?
Every year businesses give away thousands of dollars in free money and free gift cards as a way of promoting their websites or products.
Some of them only require filling out a form or downloading a free money app. Some of them take a bit more effort, but you can easily knock out all of these in a weekend to get free money online.
If you are interested in learning how to get free money, you've got options.
It's true and I've put together a list of my favorites that will give you more than $3,700 in free cash right now.
20. Get Paid to Read Books
Another great side hustle is getting paid to read books and it is an opportunity to put your reading skills to use.
Getting paid to read books sounds like a dream, but in fact, you could make $1,857 a month by reading and writing books online, according to Forbes.
21. Brand Ambassador
This is suited to students with people, sales and marketing skills in 2021.
A brand ambassador is an incentive-based program, where students are paid to promote a particular brand on campus.
Tasks can range from wearing company merchandise, getting registrations or social media promotions.
Campus ambassador opportunities are posted on job and internship sites like LinkedIn and Indeed.com.
22. Hosting a Meetup
Organizing meet-ups are a great of meeting new people and earning money on the side.
The task is simple: Create a community of like-minded people on Meetup and charge them a membership fee for each community event. You can also start workshops, share expert knowledge, give others value, and charge for tickets.
Another way to make money by hosting meetups is by promoting your business on the platform. You can sell your services, like catering or ice-breaking activities to other meetup groups.
Meetup makes starting, running, and organizing groups and events easy. The Meetup platform provides "Organizers" with the tools they need and access to millions of people actively looking for events and activities for a 1-month or 6-month organizer subscription fee.
Ready to Choose Your Side Hustle?
The best passive income ideas are not limited to just making extra money.
In the current skill economy, they are a great asset to your resume!
In fact, you might actually find your career calling and there is a possibility of your side hustle turning into a full-time job.
Get started hustlin' now with some of the best online paid surveys:
SurveyJunkie: Make $5-$25 in your spare time from home to take online surveys, participating in Focus Groups and trying new products. Join SurveyJunkie Now
Swagbucks: Watch videos, take surveys, shop and more to earn real money. Join Swagbucks Now
InboxDollars: Has so far paid its members over $40 Million. Watch videos, take surveys, shop and more. Join InboxDollars Now
Related Side Hustle Resources